Onze muziekstudio wordt voor verschillende doeleinden ingezet.
Bands/Solo artiesten
We bieden HQ producties en beschikken over een live room, een control room en een relax ruimte waar de muzikanten kunnen ontspannen.
De studio bevindt zicht in het hart van Reuver, omringd door winkels, restaurants,  cafe's en o.a. een van de mooiste bioscopen van Nederland.
Hierbij een overzicht van onze mogelijkheden:
Pre-Production – Recordings – Mix – Mastering
We beseffen dat studio producties duur zijn en proberen daarom met iedere band zo effectief mogelijk samen te werken.
The Rock Station heeft veel contacten op het gebied van live evenementen, merchandising, labels etc.
Dit kan van grote waarde zijn voor bands/artiesten die hier hun muziek willen opnemen en hun product verder willen promoten.
Onze specialiteit ligt deels in de Metal Scene. Onze producers: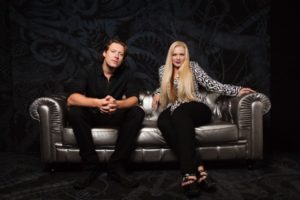 Sander Gommans
(o.a. After Forever, HDK, Trillium, Kiske Somerville)
Amanda Somerville
(o.a. EPICA, Avantasia, Kamelot)
Beide hebben jarenlange ervaring op songwriting- en productiegebied. We werken ook samen met andere producers samen en kunnen voor iedere muziekstijl het maximale bieden.
Teambuilding activiteiten, workshops en andere evenementen
Muziek verbindt mensen.
Onze studio leent zich dan ook perfect voor bedrijven die op zoek zijn naar een interessante team buildings activiteit.
Voor meer info over deze mogelijkheden of andere specifieke wensen, neem gerust contact op!